---
Owlstown Hub
---
November 21, 2021
---
So I've been working on a feature in Owlstown to increase the visibility of academic websites. I think academics are sharing a lot of great research on their websites and there should be a way to find that research easily.
The feature is called Owlstown Hub. It's a space in Owlstown where you can easily find content from academic websites. Here are its features:
Feed
When you visit
Owlstown Hub
, the first thing you see is a feed of recently updated web pages across all websites in Owlstown. Click on a link on the feed and you will be taken to the web page for more details.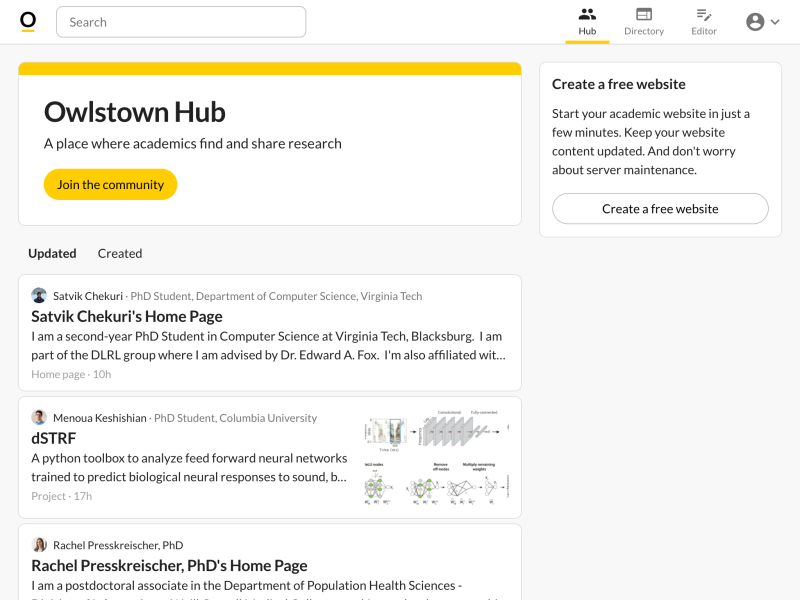 Owlstown Hub
Profile
You can see links to fresh content from a specific academic website by clicking on their Owlstown profile (
example
). You can click on links to their website and online profiles, such as Google Scholar, ORCID, LinkedIn, and Twitter.
Owlstown profile of Alex Carrega (https://www.owlstown.com/@alexcarrega)
Search results for "psychology" (https://www.owlstown.com/hub/search?q=psychology)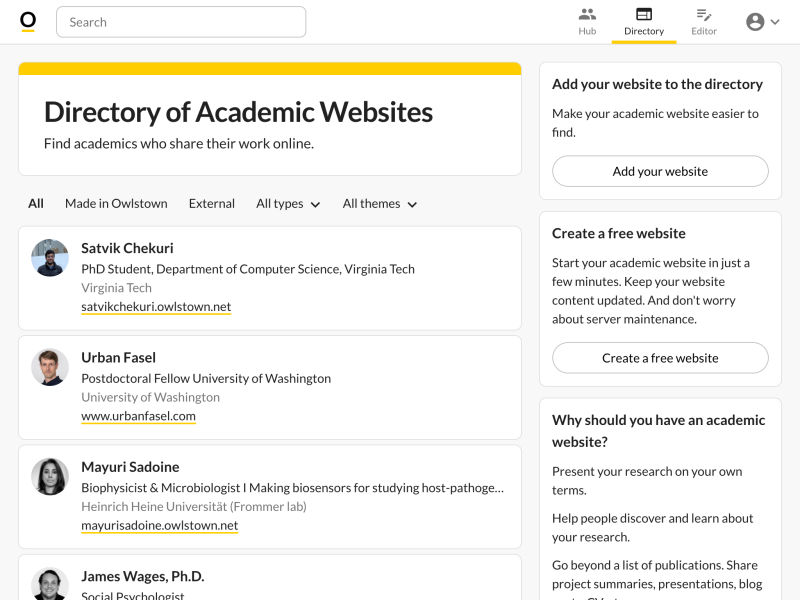 Directory of Academic Websites
---
---
Greetings from Owlstown!
Owlstown is a website builder especially designed for academics. You can create and maintain a beautiful academic website quickly and easily. Start your academic website and see what you've been missing.